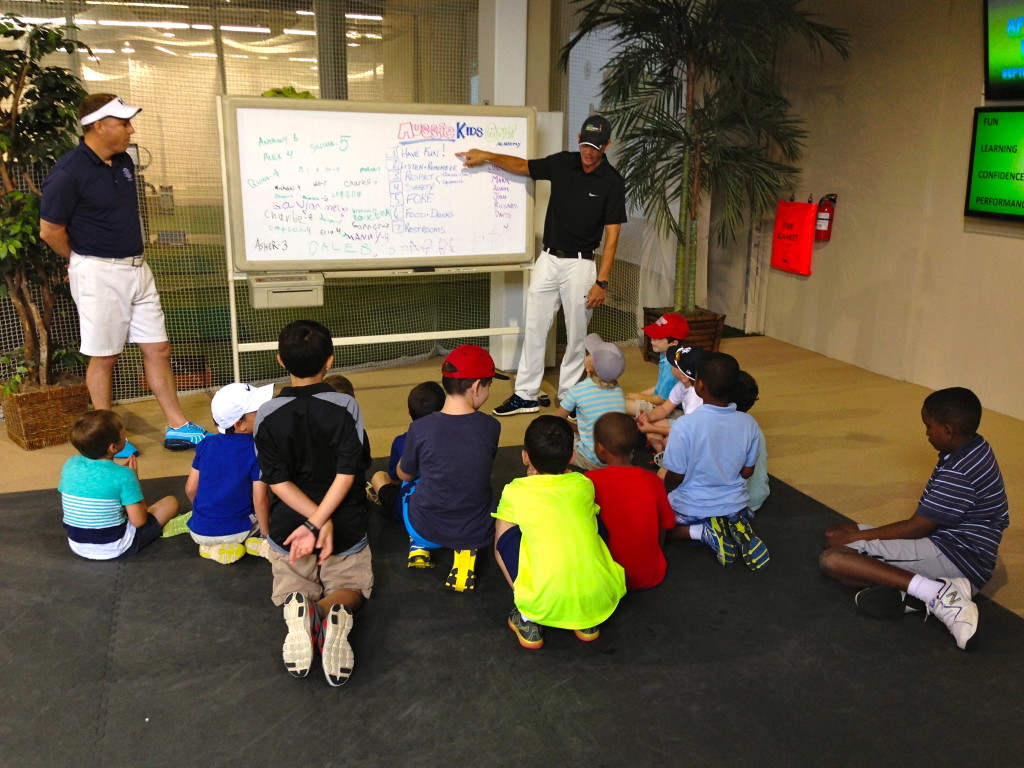 It's almost time for Aussie Kids After School Spring Golf Training! If you're thinking about enrolling your child in a new after school sports program, it's the perfect time to get started. Aussie Kids is the best place in Atlanta for young people of all ages to learn golf. Your son or daughter can learn to love golf in a safe, controlled environment in our huge, state-of-the-art facilities.
After school sports programs like our golf program have so many benefits! Learning a new skill can be challenging for kids, but the gratification they feel as they improve doesn't just feel great in the moment. It also teaches them the importance of persistence and hard work. Their confidence will grow along with their new skills. They get a chance to make new friends and socialize outside of school. And, of course, they come to see the benefits of getting out of the house and moving around, instead of staying in and sitting in front of the TV, video games or the computer or the rest of the day!
There are also special reasons why golf training is great sport for young kids. Golf is a game that requires great concentration and teaches your mind and your body to work together, sometimes in subtle ways. And, more so than with some other common sports, when kids learn how to golf, they pick up a hobby they'll be able to use for the rest of their lives. After all, lots of people keep playing golf well into old age—something that's usually not true about football or soccer. On a related note, golf has been proven to have major health benefits: a 2008 study conducted by a major medical university in Sweden found that playing golf can add up to five years to your life expectancy.
Most important of all for the kids themselves, golf is a lot of fun! Our expert coaches know how to instill a love for the game even in young toddlers. So if you're looking for a new activity for your kids to participate in after school in the new year, get in touch with us and enroll today. The Aussie Kids afterschool program is a great alternative to leaving your children alone or hiring someone to watch them while you're at work.
To get a better idea of what we can do for your child, check out some our success stories.