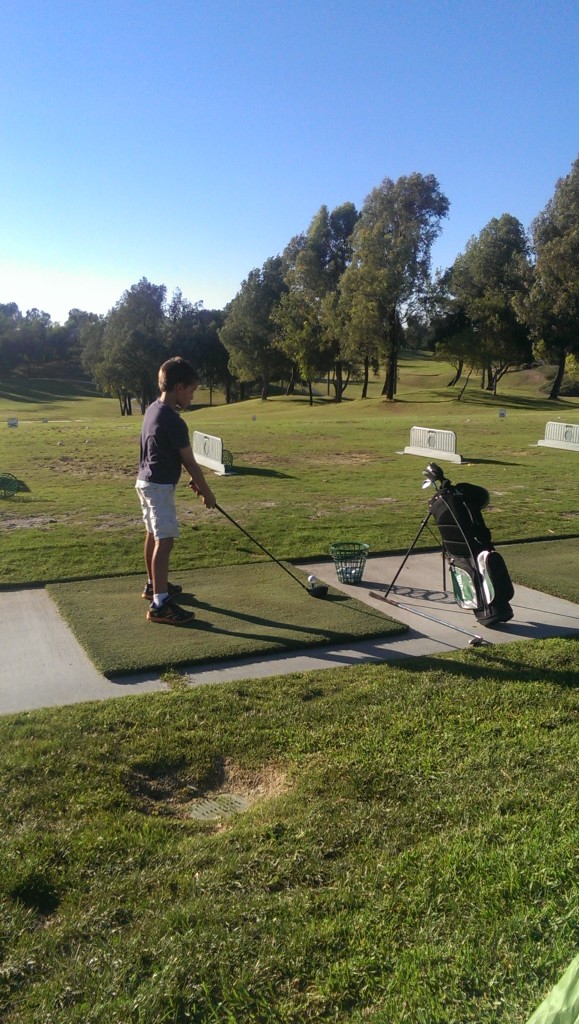 If you have a child that is very active, golf could be the perfect sport for them. There is some thought that kids that are overactive should be in sports that have them running around all the time, but what if that just fueled them? When you think about playing golf, most likely you think about a calming effect and that may be just what some kids need.
We know that some overactive kids can be distracted easily, so limiting activities with distractions and noise can help them to concentrate and stay focused. Also, having them set goals can help to keep them on task and involved, and meeting those goals gives them the self esteem and confidence they need to continue.
According to pro golfer Jim Ahern, as a child he couldn't sit still and was bored easily but when he was just eleven years old, he discovered the game of golf and thrived on the many challenges it provided.
There are many professional golfers who have similar stories to Jim Ahern, and have found solace on the golf course. According to co-author of the book Driven to Distraction and renowned psychologist and ADD expert Edward M. Hallowell, "Golf is the ideal ADD sport. You get a fresh opportunity every time, so it's one surprise after another. The combination of structure, novelty and motivation, wherever you find that, the mind tends to focus. When you set up your golf shot, you've got all three."
Introducing them to golf should be a process so it's not overwhelming. By giving them the basics and taking them out to hit the ball, you are allowing them to take charge of the process. If they ask to go out again, you know you're on the right track. If the interest is there, lessons are a fun way for them to connect with other kids while learning the fundamentals of playing the great game of golf.
Golf is a game that requires skills. In order to play, you need to learn patience, perseverance, honesty, integrity and respect. All skills that will benefit you on the course, but also in life. Many parents who love golf want to introduce their kids to it as well, but worry about whether their child may be too hyperactive to play. If you can relate, you may want to re-consider.
Teaching kids golf is about more than the game. Of course you want them to learn the rules and respect the game, but in order to be able to do that, you need to make sure that they have fun. If you play, you understand that there is a lot to think about, but overwhelming a beginner is a surefire way to have them reject the game, and that would be a shame.
If you have ever wondered if your hyperactive child could get and stay focused enough to play golf, give them the opportunity. It may be the perfect sport for them!
You can read more about this topic in this great article published by Golf.com. "Some Tour pros might be thriving not in spite of their ADD, but because of it."