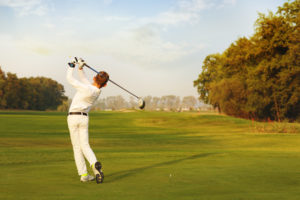 Preparing for Georgia Junior Golf Tournaments
Besides the lifelong friendships that your child will likely develop with peers, parents, and instructors during their golf training sessions, they are also preparing themselves to compete for golf scholarships. If they are interested when the time comes to head off to college, your child could qualify for athletic scholarships that are based on their performance in junior golf tournaments. If you`re a resident of the greater Atlanta metropolitan area, you can enroll your child as a member in Georgia Junior Golf where they can compete in golf tournaments as early as seven years old.

If you would like for your child to learn a fun sport as well as the foundations of sportsmanship, then Aussie Kids' golf training programs are to be seriously considered. Young children who participate in our programs go to junior golf tournaments prepared to compete against and make friends with some of the state's best future golfers.

Benefits of Early Golf Training for Children
The golf course has been and remains the primary place where deals are done in Western society. In fact, many details of mergers, acquisitions, and new partnerships are crafted on the greens long before formal boardroom meetings take place. One way to set your child up for success in the business world and in life is to get them interested in the game of golf early.

Golf training with a professional firm like Aussie Kids can start as early as three years old. While you may think that the age of three is a bit early to start grooming the next Fred Couples or Kathy Whitworth, there are many good reasons why your child should start developing his or her swing as early as possible.

For starters, golf training helps them to develop mentally as well as physical coordination. Since height and build have little to do with a golfer's success, your child has the same opportunities to succeed at the sport as any other child who puts forth the effort to train. Just like any other sport, learning to golf builds confidence, and golf is a much safer activity than other sports such as football, soccer, and basketball.

Many successful people from all walks of life have been avid golfers. Heavyweight boxing champion Joe Louis, statesman Winston Churchill, actress Katharine Hepburn and even Kentucky Fried Chicken founder Colonel Sanders were all passionate golfers. Subsequently, the golf course has been known throughout recent history as the place where successful people hang out. It definitely offers excellent networking opportunities for skilled players who exercise the right course etiquette. Aussie Kids can get your child on his or her way to developing the skills and positive attitude that they need to win on the golf course and in life.
<Click here for more information on why you should get your kids into golf today!